Top Artist Songs and Your Listener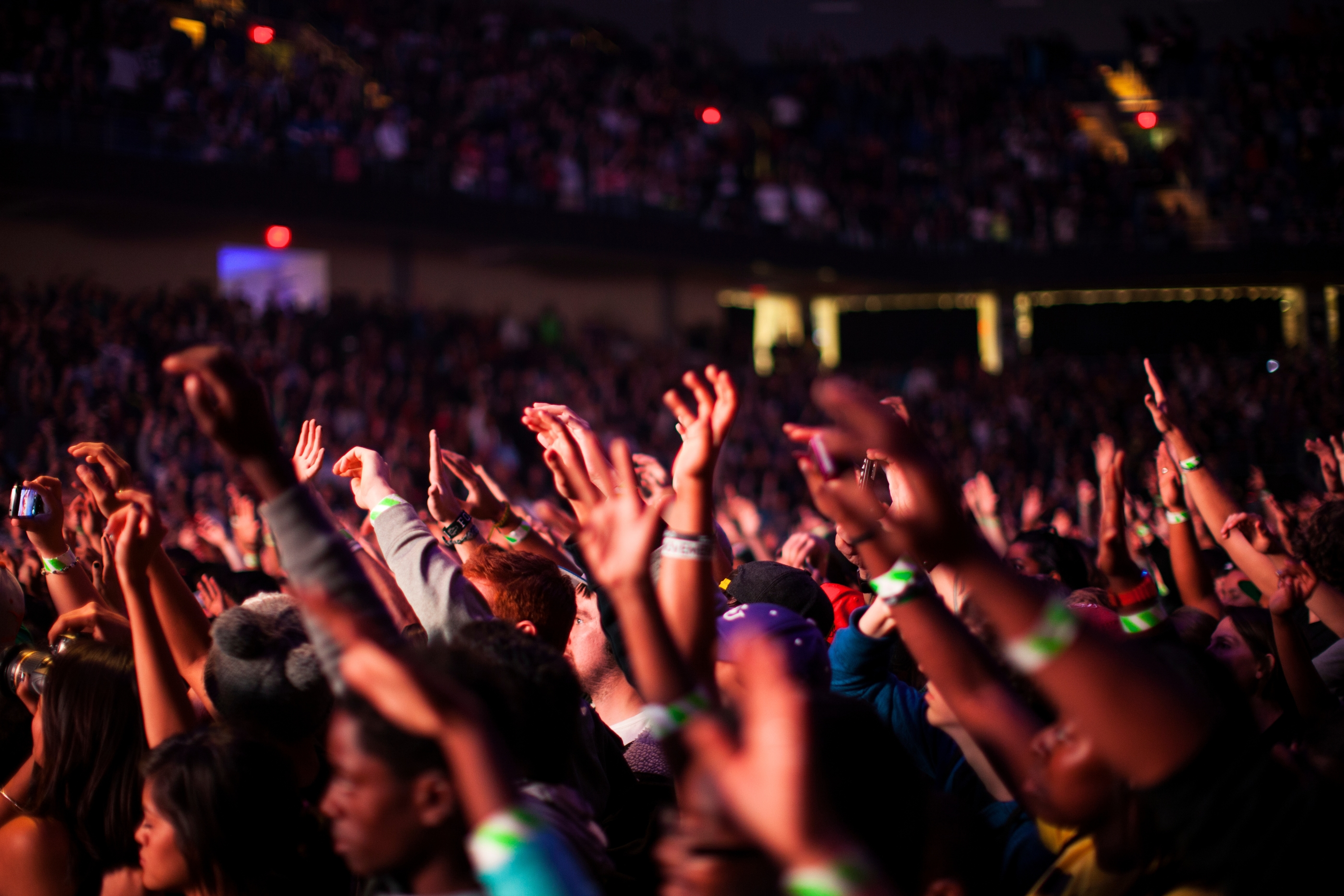 Next time you attend an event—say a Mercy Me tour event—look around.  Look over the audience like Jan did recently and really see your listener.  She's the listener sitting with a group of girlfriends —the one that's the mom with her almost grown daughters.  She's the one holding the hands of two small children, asking for a booster seat (yes, that happened).  She the one with her hubby, dressed almost too nicely, very into the sound.  And she's the gal all alone, looking a little worn and run down.
Are you moving toward her?  Are the songs you are playing the ones she loves?  The ones that lift her up and encourage her?  That cause her to turn up the sound as she drives home from work?
Chuck has a couple specific questions for you.
What's in your music library? Is Blessed Assurance by Third Day? That's right.  It was not released as a single.  But your listener could care less.  She doesn't know the ins and outs of how songs are released.  She only knows that it warms her heart and soul.
Are you reviewing your recent song history from time to time to be certain that some of the most loved songs aren't getting slammed by artist sep rules that are set too long?  And that huge testing songs like Amazing Grace My Chains Are Gone are actually playing often enough for average listener to hear it.
Are you at least discussing songs like Give Me Words to Speak with Aaron Shust? Sure it came out about ten years ago.  But not only discussing among yourselves, are you discussing this with your listener?  Doing music research that accurately reflects your audience?  They can't weigh in if you don't include the song in the research.
With you, we want you to grow your audience—both spiritually and numerically.  To do that, keep her ear tuned your way because you are tuned to her heart and her musical choices.
Additional Resources:  For more input on this important topic, check out this month's Finney Fast Five and our supplemental song list behind the Finney Fast Five top artist list.
Finney Media does music research that discovers what your listener wants to hear.