Tim Keller, Preaching to the Heart – Part 2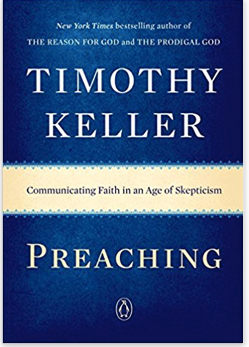 Part 1 of this series can be found HERE.
"Preaching to the heart entails. . .preaching affectionately, imaginatively, wondrously, memorably, Christocentrically, and practically. . . .Some modern preachers [have little] time to think about two other things: practical applications and striking, memorable, fluent use of language. . . [the] I never heard it put that way before."  (p. 177, Preaching)
When we read these comments by Tim Keller in his book, Preaching, we wondered—lightheartedly—if he had been in our playbook.  Our consistent advice: Every morning, afternoon or evening show can be improved by speaking clearly and understandably—including pithy or memorable comments. To cut through the clutter of life, we try to reach the "I've never heard it put that way before".
Chuck heard an afternoonshow discussing death, and how to handle the surrounding grief with a friend who lost a loved one.  A host said, "Button your lip and open your arms."  Now that's memorable!
Brene Brown had said the same thing in a softer way: If you don't know what to say, say "I don't know what to say".
Back to Tim Keller.  He sums it up nicely, we think, when he concludes, "Oral presentations differ from written communication.  Oral presentations must not contain as many ideas—they should be repetitious because listeners cannot stop and pause over words as readers can….Oral communicators must use simpler vocabulary."
That says it quite nicely, we think—in written form.  And verbally…why not take a fresh listen…to yourself?
NOTE: We do coaching on speaking this way.  And we're gentle about it.  See our page on Talent Coaching HERE, that lists our experienced, friendly, and wildly helpful Coaching Team.