A NEW EAR FOR THE NEW YEAR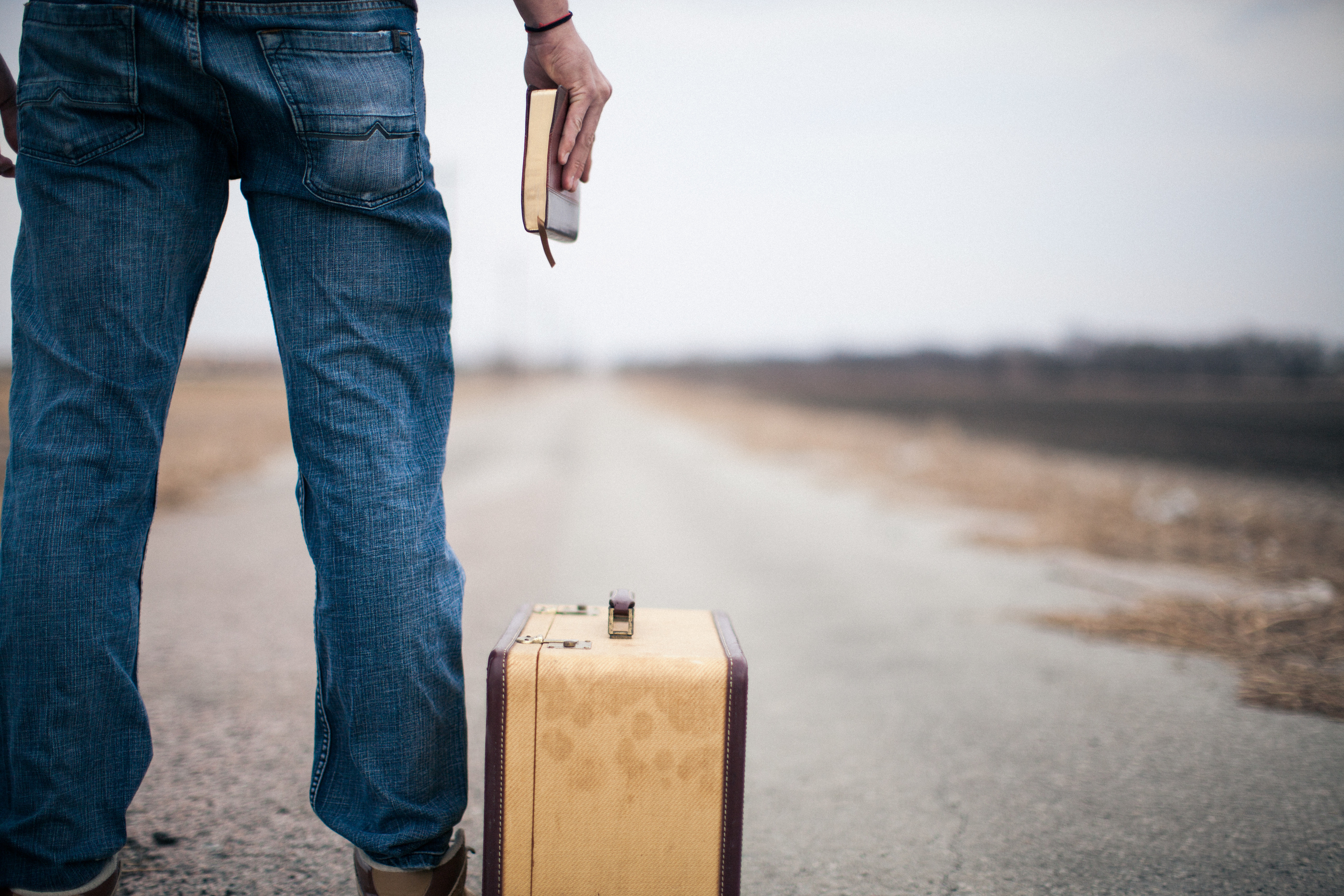 Happy New Year, 2018: LIFE IN UNCERTAIN TIMES
Isn't this an exciting time to be alive? Finances, health, government, safety, security … all these things we once considered to be solid ground are in fact … not. Nothing is certain. Which, quite frankly, we find exhilarating! It means God has us on our toes. Today I'm peering around every corner, looking for my Heavenly Father, waiting for Him to guide us in what He promises to be His perfect plan. We're kids again … dependent upon Him for every step, every breath, and every bite of food. He's just around the corner, poised to surprise and delight, always with our best interest in mind. This year, as the song goes, "On Christ the solid rock I stand, all other ground is sinking sand."
It's 2018. Are you ready to see God move?
RESOLUTION: RESOLVE TO LET GOD RESOLVE IT
First off, a little reminder. God's mercies are new every morning (Lamentations 3:22-23). They were new every morning in 2017, and they'll be available to you when you wake up every day this year. So with that in mind, let's start off 2018 with these scriptural resolutions:
"But seek ye first the kingdom of God, and His righteousness; and all these things shall be added unto you. Therefore do not worry about tomorrow, for tomorrow will worry about its own things. Sufficient for the day is its own trouble" (Matthew 6:33-34). Remember that it is the daily bread we ask for … not a week's supply.
"Draw near to God and He will draw near to you. Cleanse your hands, you sinners; and purify your hearts, you double-minded" (James 4:8). We tend to forget about the 2nd sentence, but it goes hand and hand with the first. How can we expect God to give us a fresh start when we don't really want one? Which brings us to another point.
WEED PULLIN'
Coming down from the whirlwind that was "The Christmas Season", it is amazing how many weeds had grown over my Bible, choking out the Word. Can you relate? No more. This year, we listen, look and wait only for Him.
This year, we won't subscribe to the "New Year/New You" mentality. After all, we are made in the image of God. We've already been born again and therefore, don't need a "new me". What we do need is a new ear.
"Incline your ear, and come to Me. Hear, and your soul shall live; and I will make an everlasting covenant with you— the sure mercies of David" (Isaiah 55:3). As the political, social and financial climate gets more confounding, God will make sense of it only when we will listen for His voice and read His word.
A NEW VISION FOR BROADCASTING: LISTEN, LOOK AND WAIT
Need a fresh, amazing vision for your organization in 2018? God Himself is outside the box. God doesn't fit into the confines of the world. His abilities exceed financial limitations, board leanings, cultural shifts, staff shortages and time. His plans are extraordinary, and His timing is impeccable. But are you willing to listen to Him? Look for Him in your daily walk? Wait for His timing?
But if you're in a position of leadership, here's a thoughtful reminder for all of us. Let us ask God to clean our house first. Pull our weeds. Reveal what's broken inside that needs fixing. Maybe even fast and pray for a day or so, if that's an inclination.
"Ask, and it will be given to you; seek, and you will find; knock, and it will be opened to you." (Matthew 7:7)
Happy New Year! See you outside the box in 2018!