Contemporary Christian Music & Music & Talk Presentation Why Listen?™2016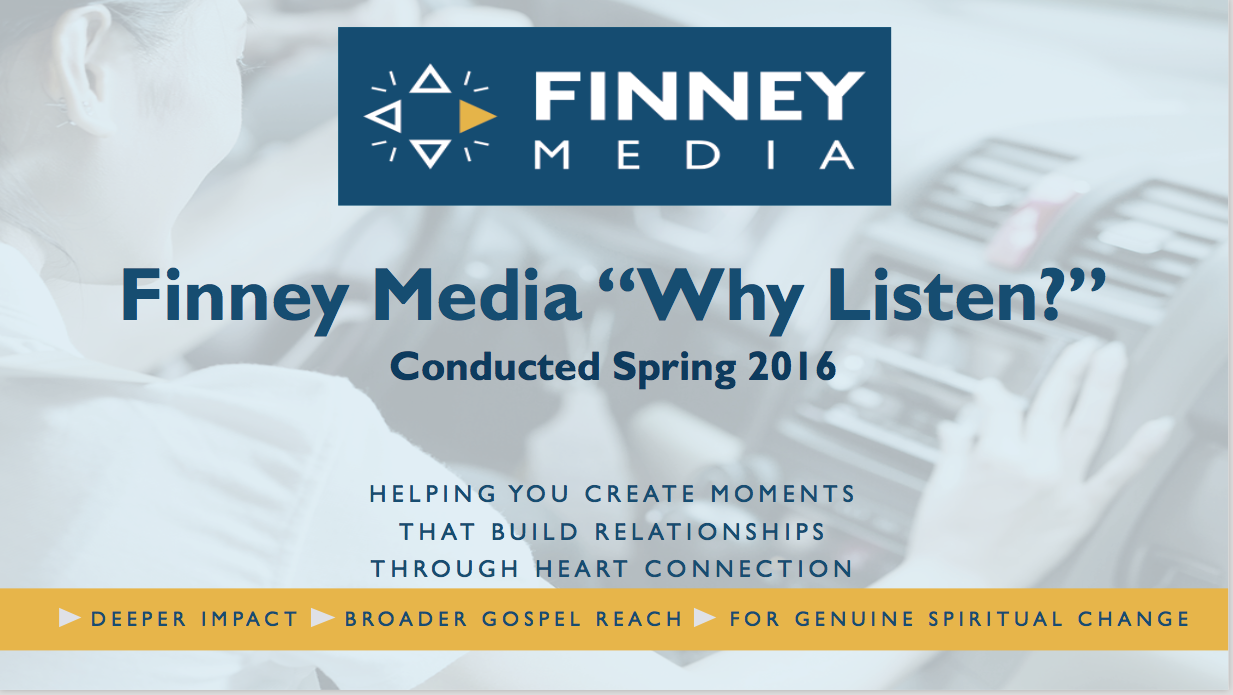 In 2016, the listener focused Finney Media Why Listen?™ began with a goal to share the desires and thoughts of the Christian formatted radio audience. Seventy-two Christian radio stations, networks or program entities participated, and about 23,500 respondents comprised the final results.
Drawing on this deep pool of data, a downloadable presentation was made to the Christian Music Broadcasters gathered during Momentum 2016.  The presentation covered CCM and Music and Talk Formats.  Key findings and notable information provide guidance and knowledge about your listener.
Fill out the form below and you'll be redirected to the Presentation.  Once there, right-click and save the file to your computer