Digital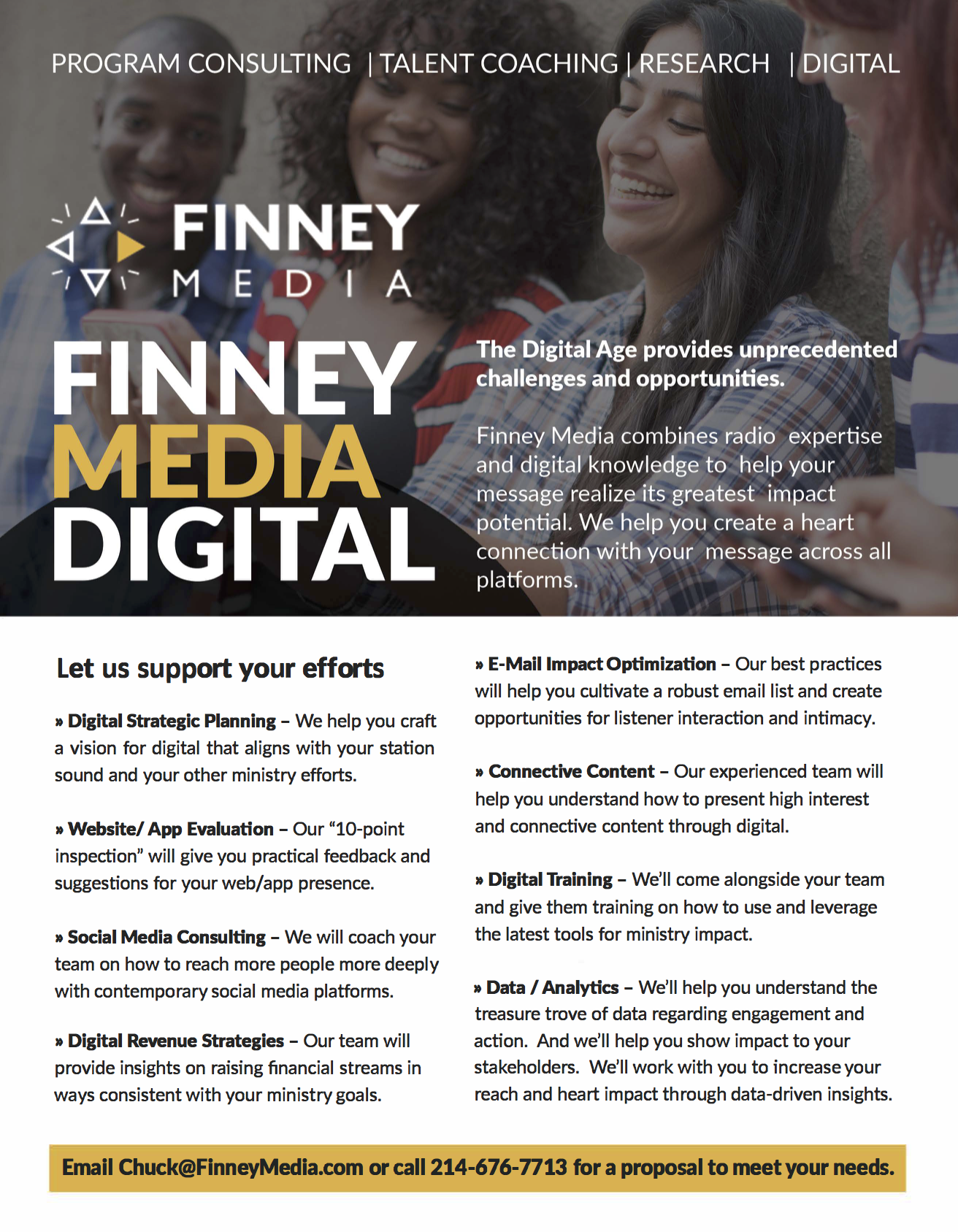 Finney Media combines radio expertise and digital knowledge to help your message
realize its greatest impact potential.
We focus on ensuring radio or audio connects meaningfully across all platforms.
Let us support your efforts. We offer the following services to enhance your digital strategy:
Connective Content
Data/Analytics
Digital Revenue Strategies
Digital Strategic Planning
Digital Training
Website/App Evaluation
Social Media Consulting
Download our Digital Services flyer for more details.